Staff and Board of Directors
Bonnie Weppler
Executive Director of CCJC
Bonnie Weppler was thrilled to be appointed as CCJC's Executive Director in mid-October 2018...
Previously, Bonnie spent over five years at Rideau-Rockcliffe Community Resource Centre and, prior to that, she held positions at United Way Ottawa, Hire Immigrants Ottawa, and the Federation for the Humanities and Social Sciences.  Bonnie holds a Master of Arts degree in Conflict Studies from Saint Paul University.
In 1995, Bonnie applied for a one-year Volunteer in Mission position and was sent to Papua New Guinea on Christmas Day 1996. This one year term turned into 10 years and three months, in three different locations (Bundun, Banz and Lae) within Papua New Guinea!
Bonnie is a cradle Lutheran and a lay worship leader who is engaged in her church. Since July 2012, Bonnie has served as an Eastern Synod Council member; she is also the Co-Chair of The Mainstreeter Board since February 2017. Bonnie has also held Board positions on the Board of the Community Activities Group, Canadian Churches' Forum for Global Ministries (now the Forum for Intercultural Leadership and Learning) and The Yellow Door. Bonnie is a member of St. John's Lutheran Church Montreal although she has lived in Ottawa since 2008.
Bonnie enjoys writing the "Our Neighbours" column for The Mainstreeter community newspaper. Bonnie and her dog, Dakota, have garnered many, many miles, walking through Ottawa over the past 11 years. Bonnie loves cycling through the city; her guerrilla gardening antics of transplanting flowers from homes slated for development to her own garden; and movies.
"For the last 10 years, almost everything I have done vis-à-vis professional development has brought me to The Church Council on Justice and Corrections. I returned to Canada in order to do my MA – Conflict Studies at Saint Paul University in Ottawa. The bulk of my research focused on Canada's missing and murdered Indigenous women and girls. I completed two International Institute for Restorative Practices – Canada professional development courses as well as Hire Immigrants Ottawa's seven cross-cultural competency modules. I have trained with Community Mediation Ottawa and Circles of Support and Accountability (CoSA) and I was involved with a CoSA circle for three years, ending June 2018. I have also learned a great deal, and met really great people, through participation in numerous KAIROS Covenant Chain events."
Board of Directors – 2019/2020
Pamela Dillon
President of CCJC – Anglican Church in Canada
Over the past 16 years, Pam has been a presence at the Monday night chapel programme in the Cowansville Prison.
Her volunteer work has supported educational opportunities and literacy initiatives in her community, especially for prison inmates. Pam lives in the Eastern Townships of Quebec.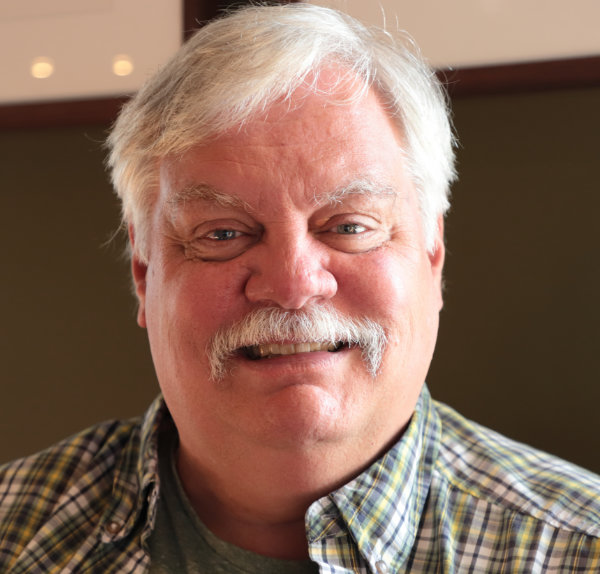 Stuart Lyster
Vice – President of CCJC
Stuart Lyster is a retired United Church clergy living in White Rock, BC. In the pastorate Stuart has worked with prison visitations, including with First Nations inmates.
In the 1990s he was a volunteer with Crown Counsel's Victims Services at the Surrey (BC) courthouse. In 2011 and 2012 he made two visits to political prisoners in jail in The Philippines, and as such is the co-founder of the United Church Foundation's Legal Defense Fund Philippines for bail bond, lawyers fees and family travel for inmates identified as political prisoners. Recently he has become attached to the chaplaincy at the Fraser Valley Institution for Women near Abbotsford, BC, and has conducted a wedding there. He has spoken about Restorative Justice at many Vancouver area churches.
Steve Hoffard
Treasurer – Evangelical Lutheran Church in Canada
Rev. Steve Hoffard serves on the CCJC Board of Directors representing the Evangelical Lutheran Church in Canada (ELCIC).
He is pastor of St. Mark's Lutheran Church in Kingston, ON where he is personally involved in prison visitation.  St. Mark's congregation also holds monthly worship services at Joyceville Minimum Institution and welcomes inmates with weekly escorted temporary absences to attend worship and participate in the life of the congregation.  It is his personal and parish ministry that has fostered in Steve an interest in corrections and restorative justice practices.
Dennis Whitford
Director – Canadian Conference of Catholic Bishops
Dennis Whitford is the owner/operator of 2Thunder Consulting (www.2Thunderconsulting.com) since retiring in June 2015
from the Government of Alberta, Child and Family Services, where he worked for 27 years as a caseworker, supervisor, Aboriginal policy specialist, and senior manager. He completed his Bachelor of Social Work, and Master of Social Work degrees, both at the University of Calgary, and is a registered Social Worker with the Alberta College of Social Workers. Dennis is an accomplished researcher, conference speaker, facilitator, community development worker, and community organizer. He is most proud of reconnecting with his Indigenous heritage over the past thirty years through traditional dancing and experiencing and living the teachings of Indigenous Elders and ceremonialists. Dennis feels he owes success he has experienced to his wife Jean, and the many people and organizations he has worked and collaborated with during his career, and to a loving and benevolent Creator.
Yves Racicot
Director – Canadian Conference of Catholic Bishops
Retired from finance in 2012, Yves is currently the Director of : La Fondation du collège Universitaire Dominicains...
Fondation du Grand Séminaire de Montréal, Fondation de la Vidéo Religieuse, Comité de placements du Diocèse de Montréal, Institut Jeanne-Mance and Director of the spiritual exercises of Saint-Ignatius and is studying philosophy at the Grand Seminary at the Grand Seminary of Montreal.
Daniel Cho
Director – Presbyterian Church in Canada
Daniel Cho grew up in Toronto after his family emigrated from South Korea in 1968...
He did his undergraduate and early graduate years in the U.S. and returned to Toronto to continue his seminary studies at Knox College, U. of T.
For 30 years Daniel has been involved in multi-ethnic ministry and has strongly advocated for fostering the rich diversity of the church. Last spring he was appointed minister of St. Mark's Presbyterian Church in Toronto. Daniel is past Moderator of the 2018 General Assembly of The Presbyterian Church in Canada. He is also a certified pastoral counsellor and certified mediator.
Daniel has served at all levels of the church and was appointed convener of a synod special commission adjudicating the first case of alleged racial discrimination. He has represented the church on international trips to Japan, China, Malawi, and the U.S. Daniel has also served on a community safety panel with the Toronto Police Sex Crimes Unit, and since 2002 he has served in an advisory role with the Correctional Service of Canada working closely with senior CSC leaders and government officials. His academic background also includes study in psychology, constitutional law, and political theory at the Universities of London, Harvard and Princeton Theological Seminary.
Daniel enjoys running and martial arts training. His wife, Esther, works in the healthcare field and they have three adult children – twin daughters and a son. He is an avid Star Trek fan and lover of sweets.
Heather Peters
Director – Mennonite Central Committee
Heather serves as the Peacebuilding Coordinator for Mennonite Central Committee Saskatchewan...
 Within this role she focuses on trauma education, restorative justice capacity building, and promoting reconciliation opportunities. She loves leading workshops and has been able to do this in a variety of settings and countries. Currently, she leads a Restorative Justice class and a Grief & Loss course at the Saskatoon Correctional Centre. She regular visits at the Saskatchewan Penitentiary.
When not working, Heather is playing with her young daughter, taste testing her partner's baking, and scheming ways to ruralize her urban property in Saskatoon. Heather's education has come in the form of a MA in Human Security and Peacebuilding, a BA in International Development, a Bachelor of Theology, and many life lessons from living around the world and seeking good and interesting relationships from the people that come into her life.